Homework Reports
Homework reports is the section where you can learn details about the situation of the homework.
In the page we will use two different user types to show you the difference of reporting capabilities.
Shown below is teachers report screen.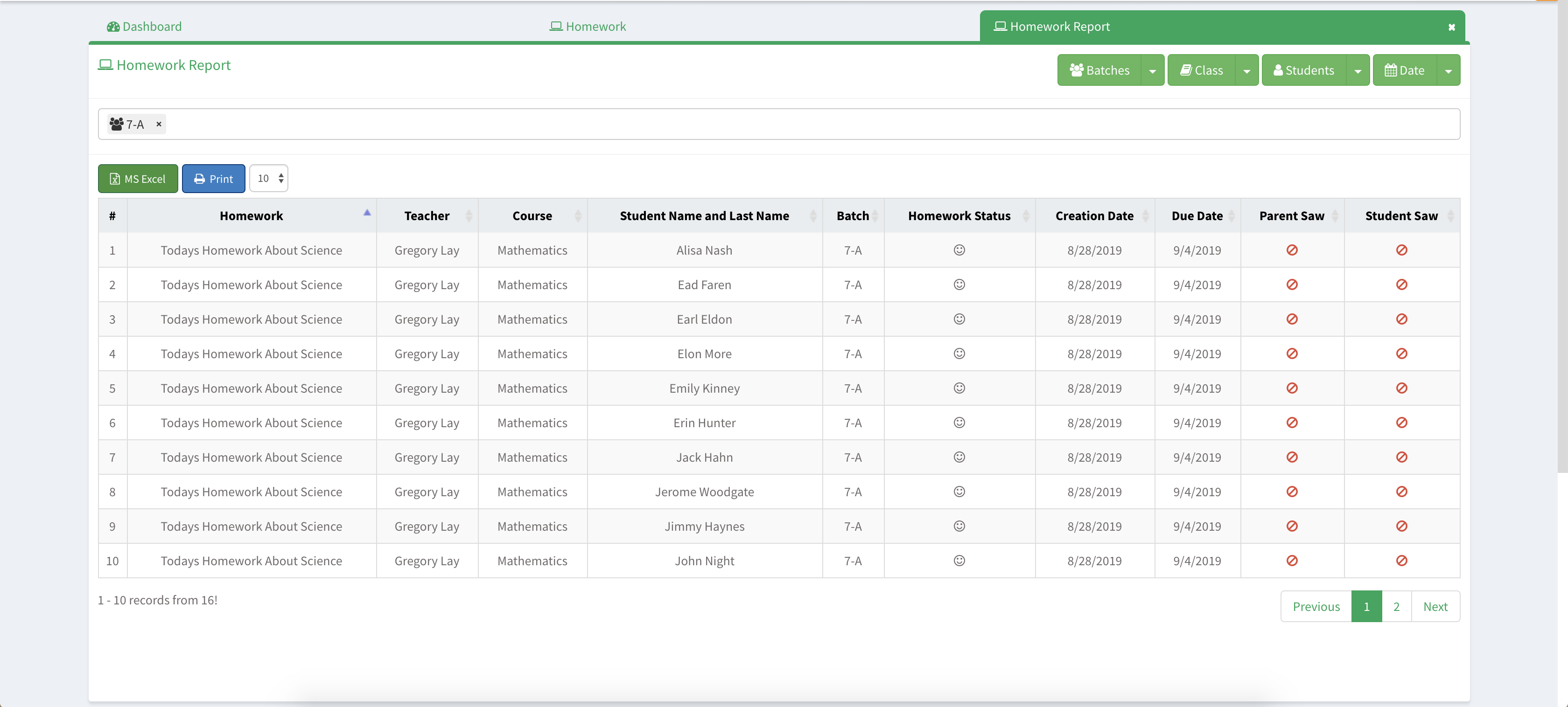 As you can see from the picture, a teacher can access the homework report under modules menu by going into Academic reports.
In here, a teacher can simply view the homework status, parents or students view that they have logged in to see or not.
Users can easily use different filters to bring up live results for their homeworks.
Managers screen for homework
For managers and admins account to get reports, SmartClass provides more details and filters with options to download, export and print the report.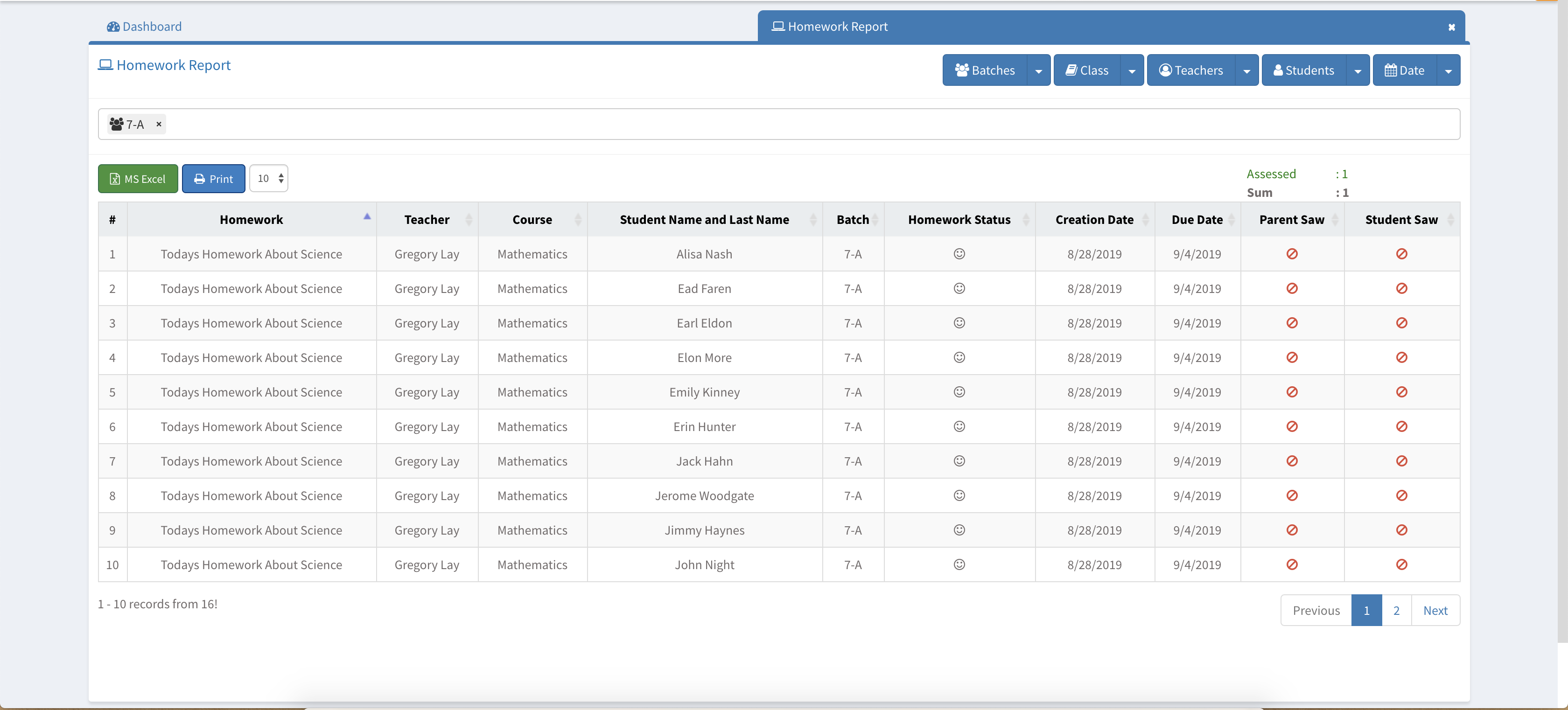 Homework Type Reports
For homework type reports, admins and managers can run reports on to see which students are taking annual homeworks and which don't.
This section can be customized for summer homeworks, semestre homeworks and other long term homework that are available to students.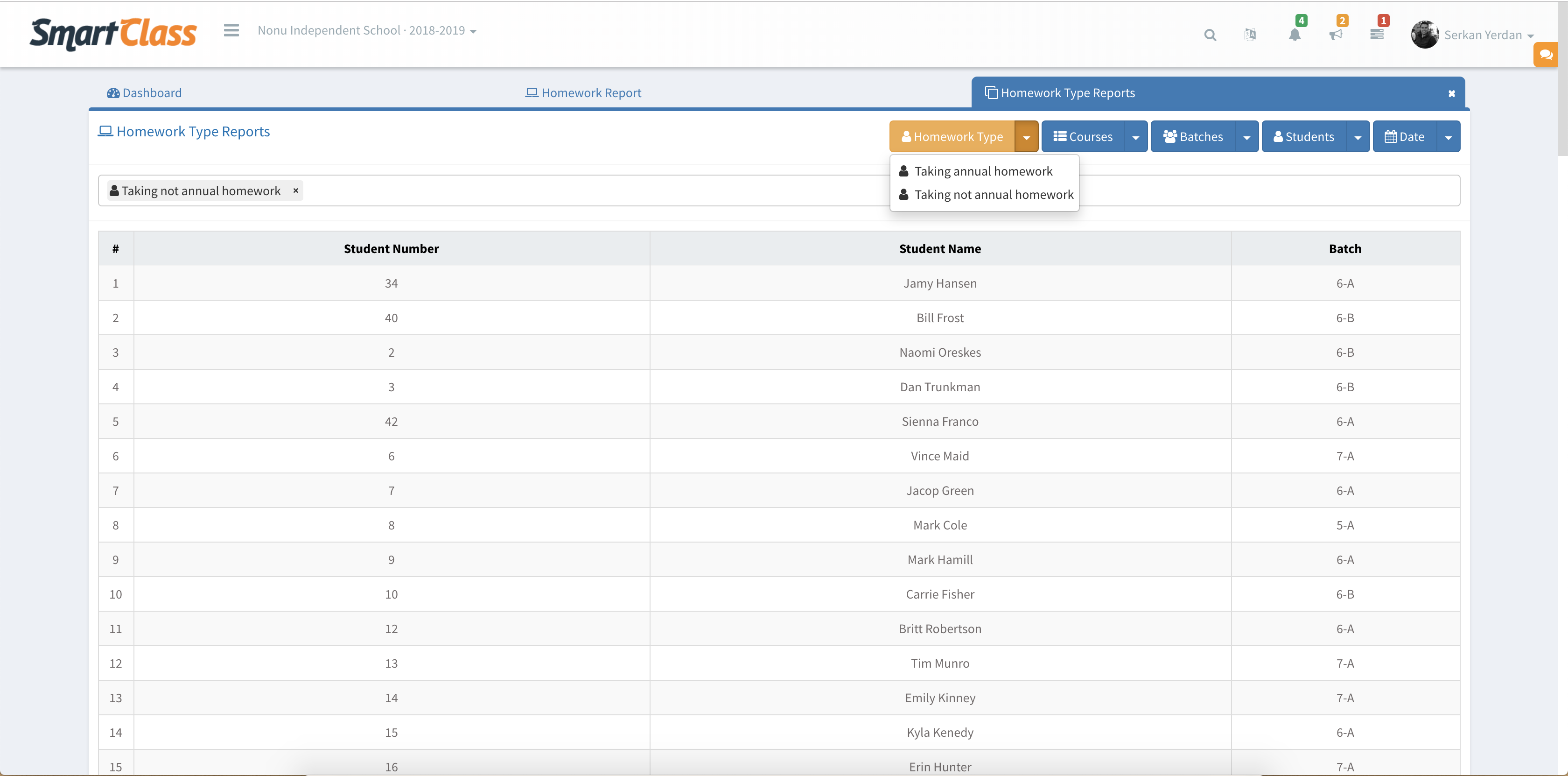 If you would like to go back to reading Homework introduction, you can click here.
All Modules
---
We are so proud of our product. It really has everything you need.